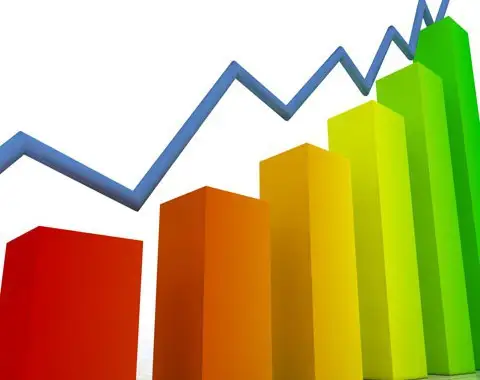 In sport bets, the analysis of matches is key to the success of anyone trying to earn money in the long run. Analysing a football match before placing a bet is obviously the most basic strategy you should follow if you wish to make a profit from your bets. In this article I try to sum up some basic elements that should be taken into consideration when analysing a football match.
The importance of the Media
Whenever possible, get as much information as possible about the matches (players, coaches, etc.) from TV, radio, newspapers and websites;
It's mandatory to get a lot of information to bet safely and with confidence.
The best teams are often affected in many ways by anything you can think of: stress, bad reviews, injuries, etc. If you are unaware of any of this you may get a few bad surprises.

Know the teams
A key element to consider, but never decisive on its own, is the position of the teams in the table;
Analyze the performance of each team in home and away matches. Don't forget that some teams lose at home and then win an away match in the following round, or the other way around, that is, they win an away match and then lose at home;
Know each team's strong and weak features: Is the offense strong and efficient? Is the defence consistent? Or do they suffer many heavy losses and concede many goals? Does the midfield provide a good connection with defence and offense?;
Consider the home advantage. Most teams are usually stronger at home, since they are more comfortable playing in a pitch they know well and with the support of the fans. However, beware of supporters unhappy with results, since in this case it may be the other way around. There are also teams that have terrible results in away matches but are hard to beat at home, the opposite is rare, that is, teams that are stronger in away matches than at home;
Know the whole squad and the players that may como in during the match, whether or not the coach has options to change the match, since some players have a profound impact in the game when they come to play from the bench.
Know the coaches, their technical and tactical knowledge, those who react best to different situations. Changing the strategy or making the right substitution may help turn the score around or hold on to a lead.
Team Calendar
Beware of the team calendar: European leagues, national leagues, cups, other tournaments;
Accumulated fatigue and injuries may affect player performance. Therefore, many coaches spare important players in less important matches to have them available for more important ones;
Consider interruptions in the leagues, for example, during the qualification rounds of national teams. Breaks such as this may help recover players from minor injuries or fatigue, as well as allow the coaches a chance to work on tactical and technical issues.
Less important matches and end of the season
Beware of weaker teams facing strong ones: usually the coaches of the favourite teams make many changes to the squads;
Similarly, consider end of season matches. Teams in the last positions often get good results in the last rounds, since they are highly motivated to win points and avoid relegation. Even in away matches they sometimes steal 3 points from stronger teams;
On the contrary, teams that have already achieved their goals often lose strength, particularly against weaker teams that are fighting to avoid relegation.
Beginning of the season
In the beginning of the season, many teams aren't yet in full competing mode, particularly noticeable in their physical condition and in rhythm. Teams that made profound changes to the squad may also need more time to prepare and integrate new players. Therefore, the first results may be disappointing.
Coach Swaps
Changing coaches has a profound impact on the team moral. It's a very comoun situation and may help the team improve a lot, or it may have the opposite effect.
Injuries and suspensions
Beware of injured or suspended players, as they may be important for the team. The absence of key players may drastically decrease the winning chances of a team.

Suspended or injured players, even those usually sitting in the bench are important, since the coach will not have as many options as usual to react to the match. Also beware of tournament rules, such as suspensions for accumulation of yellow cards, since different competitions have different rules.
Referees and weather
Beware of weather conditions: altitude, heavy rain, strong heat, etc. Sometimes these conditions have a great impact on the final score;
Referees may also affect the outcome of a match, although they aren't supposed to, particularly when there is a lot of pressure on them.
To sum up, I believe these are the main elements of a good football match analysis. It's certainly hard work to keep up with all of this, but if you make an effort to at least consider some of them you will certainly do better in your bets.
That's my tip, anyway ;)
I await your comments.
Hugs:
Diogo Miranda