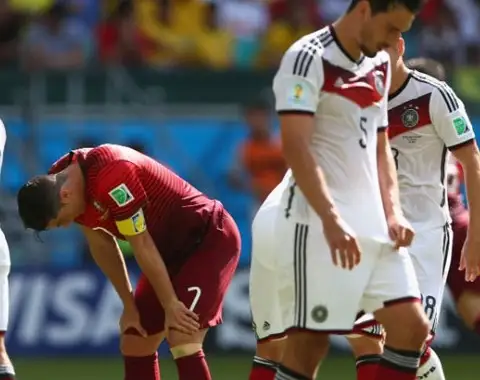 We should never refer to a bet as protection. The bet should be analysed separately and, if it has no value, should not be placed.
My advice is to introduce a qualitative analysis into this tactic and refine your entries to avoid placing bets mechanically on all situations.
This strategy consists of:

Betting on the Under 2,5 goals, right after the 1st goal of the match appears;
Close that bet after 10 minutes.

But I'll lose money if a second goal is scored during those 10 minutes of exposure. What protections should I preform?

Betting on the Under 4,5 with an amount higher than the one I bet on the Under 2,5?
Protecting your bets
My advice on any protection is:
A protection should be analysed as a separate bet (independently).
In other words, I place my main bet, then I place another I call protection; my first advice would be to stop calling the second bet protection.
Because if I am not able to place the second bet (the one I call protection) by itself, then maybe I shouldn't place it at all (independently of the name we want to give the bet).
Imagine that I'm betting on the Lay Draw and I'll use as "protection" a bet on the 0-0. But, if I'm completely convinced that the match won't end 0-0, I'm not betting for the 0-0, it simply makes no sense.
If I'm good at analysing the matches on which to bet on the Lay Draw, then I will win money with that Lay Draw bet. Now, if on all those matches I also bet on the 0-0 (as protection), I can simply add up all the bets that I placed on the 0-0 to see that I lost money with them. I threw money away and, by the end, I'll end up with a lot less money than what I should have.
So it is better to simply analyse these two bets separately.
Back to the initial example
Does a bet on the Under 4,5 goals market have value? Independently of you having placed a bet on the Under 2,5 market.
These two premises should be analysed separately and we should only place these bets if there is value in them.
On the strategy of trading after a 10 minute descent on the Under 2,5 after the 1st goal:
I would say that this is neither a bad nor good strategy;
If you manage to get 10 to 20% profit: you will win more often that you lose, but when you do lose you will lose a lot more money compared to when you win;
Probably the market will be adjusted and in the long run you will not win nor lose money, you will lose only time.
If the strategy is like this though:
I'm watching the match and I'm seeing few opportunities; I think that no goals will appear on the next minutes. So I bet on the Under 2,5.
Now we're talking, if you are good at analysing these match moments, there you will have great opportunities to win some money.
Because betting blindly on all matches for the Under 2,5 and hoping for no goals on the 10 minutes that you are on the market. That I do not advise you to do.
As such, I recommend that you introduce a qualitative analysis into this tactic in order to refine your method and only betting when you have real value.
An example:
After the 1st goal when I see that the match is getting locked up I bet on the drop of the Under 2,5 for 10 minutes.

I consider the match locked when: the scoring team is relaxed and is not looking to score the second; and the team that conceded wants to score but does not seem to have the capacity to do so.
Here we can justify a bet on the Under 2,5 goals because, if your analysis is correct, in the long run you will win money.
I hope I've helped.
Hug,
PR