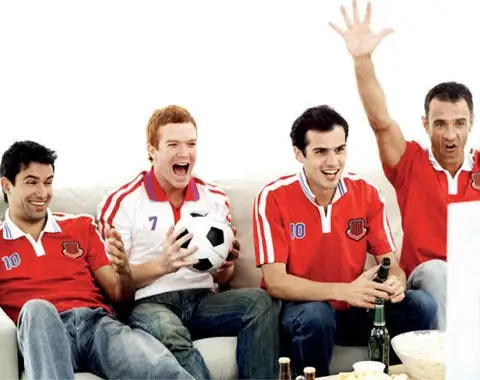 Paulo Rebelo's chronicle for Penthouse Portugal magazine, September 2012
"Everyone that gets into betting does so with the misconception that they will make a lot of money."

It is the biggest pull of betting. This fact does not mean, however, that, when we lose a bet, we should be sad in the same proportion we become happy when we win. If this is the case with someone this is a bettor that should not be gambling because he will suffer unhealthy from this activity.

My professional life became newsworthy exactly because word got out that someone was winning money from an activity that was thought to be essentially recreational. Being able to become a professional at this did not take the fun out of it however. I have the clear notion that I was lucky to become competent at something that I do not consider a job but rewards me as one. I do not get sad when a Liverpool vs. Manchester United on which I'll be betting is coming, contrary to what happened when the weekend came and I had to get to work on my regular job come Monday. Similarly, I'm not looking forward for the match to end like I looked forward to the end of my work day. Because betting is (or should be) fun, even when we lose.

If you've never tried it before, trade your next trip to the movies by a bet on a match which you can watch with your friends. You'll feel your adrenaline pumping and a see that a goal from the team on which you bet will bring you immense joy. It's hard to explain the feeling, only by tasting it will you understand it. If you lose your bet you will get no prize, but think of it like this, when you go to the movies, you get no prize as well… Similarly to a trip to the movies, the time spent watching a match where you have a bet rolling is quality time because you went through a series of enjoyable experiences restoring your energy and good mood. If you did not have fun, you should not continue betting.

If, on top of having fun, you're having consistent profits, it's time to think about polishing your strategies and dedicate some real time to betting. A football player usually loves the sport and enjoys his job. He was born with gift for football the he kept improving throughout his life. He does however, train in the best clubs which makes his skills improve tenfold. Similarly, the successful bettor has to have a natural talent as well, he has to have the ability to predict the future based on the past. There are techniques (emotional control tactics, software usage, statistical analysis, etc.) that will improve your skills as a bettor without affecting your enjoyment of the betting world.

Invest your time into perfecting your natural gifts and, who knows, maybe you'll achieve the greatest prize of all: Having a job where you'll not have to work a single day of your life.