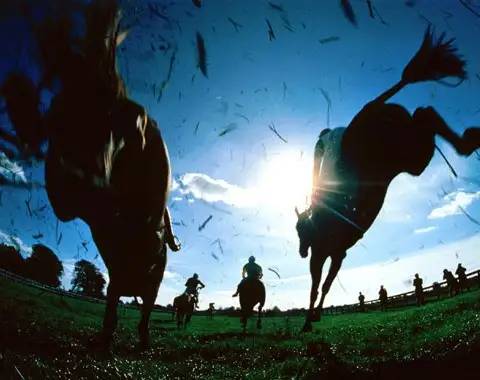 Horse racing in Britain is big business and extremely popular. If you're new to British racing, then you need to examine the basics. You might be familiar with racing in another country, or new to the game altogether.
You may already know how it works in other countries, or it may all be new for you. Read more all here.
How to learn the rules and better your understanding?
Take your time and watch a good amount of the racing. There are two different types of British racing: Flat and National Hunt, or jump racing. Jump racing has three main types of races: hurdles, bumpers and steeplechases (or chase). The chase races are mostly for more experienced horses as the obstacles they jump are a lot bigger.
All-weather racing is another type of racing which runs all year round. There are four venues with synthetic tracks; Lingfield, Kempton, Southwell and, Wolverhampton. Some of the tracks have a Polytrack surface, while others use fibresand, so finding a horse with good form on each track is important.
Use the Betfair Racing form guide or Racing Post websites and look into the full results of past races. There are detailed descriptions on every race, video footage of past races etc. Also read the comments of the race, find out if the horse finished strongly or tired. Look at trainer quotes for the horse, is it being aimed at certain races, will it need the run etc.
Betting on GB Horse Racing (Overview)
Learning about both types of racing is similar, the most important part is researching the form of each horse, look at the form of the trainer, what type of distance the horse runs best at and the type of ground it prefers, certain horses need good ground, where others perform better when the ground is soft.
British racetracks also vary for both flat and jump racing, certain tracks will suit certain horses better. For example some racecourses are flat, galloping tracks and others are undulating with steep up-hill finishes, which suit stamina horses better. Some tracks the horses will run left-handed and others are right-handed. Course form is often more relevant at some tracks than others.
Handicap (Hcap) races mean horses carry different weights in relation to their ability. The idea is to give every horse an equal chance of winning, the better the horse, the more weight it has to carry. Older or more experienced horses are often said to be 'exposed' in handicaps - that is, their ability has been fully shown and their rating should be accurate. Inexperienced horses may still be open to improvement and thus may actually be better than the handicap rating given.
There are also different class groups of racing, Class 6 being the lowest standard ranging up to Class 1, followed by Grade and Group races, with Grade (jumps) or Group (flat) 1 being the highest standard. So it is important to see what standard of racing the horses have been running in prior to the race you are interested.
Another aspect of flat racing is the draw. Look at which stall (also known as barrier or gate) the horse is drawn in. Certain tracks will have a significant draw bias and it is worth researching if there is a trend to a high or low draw.
in
Centro de Aprendizagem Betfair