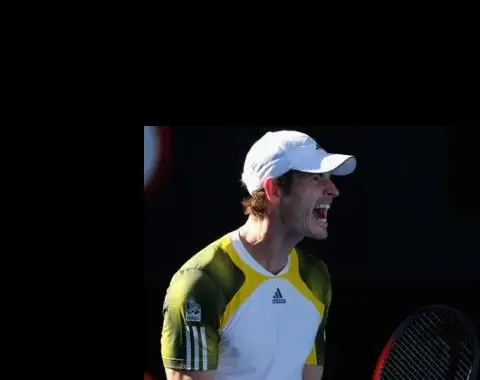 The Basics: The yearly tour calendar
For now I'll focus on men's tennis betting, as women's tennis is an entirely different proposition and has about as much resemblance to the men's game as boxing does to fencing.
The men's tour is split into tiers of events, with the 4 Grand Slams of the Australian Open, French Open, Wimbledon and the US Open all offering double the ranking points of the second tier of events, the Masters 1,000 series.
Winning a Slam will gain you 2,000 ranking points, while as the name suggests it's 1,000 points for a Masters title of which there are nine, plus the World Tour Finals for the top eight players of the season according to the yearly race.
Below that come the ATP 500 and ATP 250 events around the world and there are also Davis Cup matches, which is the yearly team competition, which also provides ranking points and the top players will also play a number of exhibition events in the year.
The tiers below are the Challenger Tour, which isn't televised, but can be streamed and sometimes attracts top players who for reasons of form or fitness drop down a level and generally face players of much lower ranking.
The format for all of these events apart from the Slams (and Davis Cup) is the best of three sets, with the Slams being the only ones played over five sets these days.
The longer matches I find are more profitable to bet on and this is because you usually get a more accurate reflection of the respective abilities of the two players over longer matches. The three set format more often leads to shock results whereas it's much harder to take three sets from a superior opponent, obviously.
Markets
The vast majority of tennis matches are live streamed now and Betfair Live Video offers matches on most days throughout the tennis year, which is from January 1 to around November 15.
The principal tennis markets are:
Tournament: Outright Winner (and in larger events there are more markets, such as To Reach the Final, Player Progress, Quarter Winners.
Match: Match Odds, Set Betting, Total Games, Set Handicap, Game Handicap, Number of Sets, To win a set? Most Aces and Number of Sets.
Pre-match betting strategies
There are a number of factors to consider before thinking about placing a bet on pre-match odds in the tennis market and the number one thing to consider is value. Are you backing at the right odds? Many is the time when I've thought to myself that a certain player will win and they have gone on to win, but winning isn't everything - it has to be at the right price or as near as.
There are plenty of short prices around in tennis, as it's the ultimate one-on-one contest and layers aren't going to give it away, but blindly backing Rafa Nadal at 1.02 isn't going to yield a profit long-term.
Motivation
Of course there are times when 1.10 about Nadal in the first round of the French Open against a no-hoper might actually represent value, but that sort of price would not be worth the big risk in, say, an indoor tournament a week or so after a major when the motivation factor would be low.
A good example of this is to look at Rafa's losses (there aren't that many) and a pattern appears where he tends to be vulnerable on grass just after his exertions at the French Open. He's also generally vulnerable towards the end of the season at smaller tournaments when bigger ones are around the corner and this applies to most top players.
There are other motivational factors to consider and these range from emotional highs and lows to favourite tournaments and a prime example of the former was Lukas Rosol winning his only tour level title in Bucharest this year right after the death of his father as a 100.00 shot.
There are plenty of examples of events that players particularly enjoy or vice versa, such as Bernard Tomic only playing well in Australia or John Isner in America. David Ferrer has special motivation at his own tournament in Valencia and so on.
Also under the banner of motivation comes the 'tank'. This is the bane of many tennis punters' existences and examples are plentiful of a top ranked star arriving at a small tournament for a fat appearance fee and losing early (usually by retirement) at big odds-on.
Experience and a look at players' retirement records helps with this and a fine free resource for this and other stats is the Tennis Match Stat site, where when you click on an individual player there's a link to 'Player Injuries' which lists all the retirements and withdrawals of the player in question in both ATP and WTA.
Fitness
Tennis players are always carrying injuries of one type or another and it's often helpful to take a look at their upcoming schedule to gauge whether they'll be risking their bodies on any given week. A good free resource for this can be found here.
Players are obviously fresher earlier in the year and pick up niggling injuries as the tour goes on. Generally speaking if a player has had a long week on tour in reaching the final or coming through qualifying and making a semi final and then they have to travel a fair distance for next week's event there's a good chance they will be under par, but again knowledge of individual players is key here. Some can go for weeks like David Ferrer or latterly Joao Sousa and some fold at the slightest exertion, such as Kei Nishikori.
Playing conditions
Another hugely important factor in pre-match considerations are the conditions, with some players out-and-out clay courters and others preferring hard, while some just surface in the grass court swing that others avoid like the plague.
Grass is the obvious example here, with one notable player who could lose to virtually anyone on grass being Nikolay Davydenko and, more surprisingly given the old assumption that it suits big servers, Milos Raonic and John Isner, both of whom are still awful on the green stuff.
Andy Murray is still poor on clay and has only once in his career beaten an opponent ranked in the top-10 at the time of the match on clay and that was nine-ranked Davydenko back in 2009.
Another useful free site for checking stats like that is the excellent Tennis Abstract where you can also check head-to-heads and various other stats, such as players facing opponents of a certain height, which can be important with the Isners of this world involved.
Apart from the actual playing surface the speed of the courts varies, although not as much these days as it used to, which is a big bugbear of mine and many others'.
There is 'fast outdoor hard', such as Shanghai in 2013 and 'slow outdoor hard], which is pretty much everywhere else bar Tokyo. Indoor speeds vary too, although most of the quick ones have now disappeared or been made slower.
The weather
This is clearly a big factor in outdoor events and wind can play havoc with a dodgy ball toss or a high ball toss and there are good and bad wind players as a result.
A fine example of this, without wishing to detract from his first major win, was Andy Murray's victories over Tomas Berdych and Novak Djokovic in the 2012 US Open, where it was pretty much unplayable conditions and Murray used them to his advantage.
Players with a high ball toss such as Berdych are at a disadvantage, as are players with awful tosses such as Ana Ivanovic and players like Alex Dolgopolov and Albert Montanes who barely throw it up at all should do better.
If it's windy, attacking players are often disadvantaged by having to play within boundaries where they would normally go closer to the lines and Roger Federer is a good example of a player whose game is even better indoors with no wind to consider, although he is also very good in the wind, which is not the norm. Perhaps Petra Kvitova is a better example of the genre.
Head-to-heads
A relevant, although sometimes misleading, factor is the previous matches between two players and again these stats can be found on the Matchstat and Tennis Abstract sites and also the ATP site.
I would recommend only taking recent head-to-head matches into account, as plenty of things change over the course of a tennis season and I would only value a substantial head-to-head record, such as a minimum of 3-0 or above, as anything less may not be that relevant.
The head-to-head is valuable for assessing how players cope with certain styles of play, so if a player has a bad losing head-to-head record against someone like a John Isner it's worth checking other big servers to see if the pattern continues and that player simply can't handle a big delivery.
Left-handers
Lefties often present a different and tricky challenge for right handers (and some fellow southpaws) and it's worth checking how your prospective wager has fared in the past against such players.
Again, this is a stat that can be found on the Tennis Abstract site and it's worth taking the time to check, as you don't want to be backing a player who gets bamboozled by the differing angles created by a left hander - even if they are a leftie themselves.
Left-handers
aa
In-Play betting
Once you've analysed all the information and maybe decided that you'll wait to see how things develop, having not found a favourable price pre-match you'll probably want to go In-Play.
There are a number of situational triggers that could prove to your advantage here and it's handy again to have a good knowledge of the players concerned in terms of looking at how often they save break points, take break points etc and some of this information can be found for free on the official ATP site.
Here you can find all sort of stats about the top players, which will help if you fancy backing your man at 15-40 down for example. You'll get a much better price, but if your guy has a big serve he could be at deuce in moments and you will have made a quick profit.
This is where it's perhaps more profitable to back in-play on the women's tour, as there are so many players who struggle in situations like serving out a set and you can lay them to do so in-play. Most WTA matches have huge swings and both players often trade at very short prices (sub 1.10) at some point in the match.
There are plenty of men who choke as well and I'm looking at the likes of Nicolas Almagro here, as well as many others and they are often worth laying at 1.10 to serve out a match as the hapless Nico has proven on numerous occasions.
Injury time-outs and bathroom breaks are often used by players to provide momentum shifts and that's what we're looking for in-play - the shifts in the balance of power in a match. There is also on-court coaching in the WTA non-Slam events, which quite frankly is ludicrous, but often has the opposite of the desired result, which is WTA all over of course.
But it can be a big factor in a match if a player has a lengthy time-out and it's worth keeping an eye on your trading position in such an eventuality.
Break points in a players' previous game also seem to be pertinent, as invariably when a player doesn't break his opponent's serve in a game the disappointment factor leads to that player being broken himself in the very next service game.
Outright tournament betting
My personal favourite way to make money on tennis is the outright and I've been fortunate enough to have had some memorable ones such as the once-in-a-lifetime 680.00 on Marion Bartoli to win the 2013 Wimbledon Singles.
That example was one where it needed the short priced tournament favourite to lose, which was predictable when analysing the draw. Serena Williams was drawn to face dangerous, grass-loving German Sabine Lisicki and looking ahead in the draw for potential upsets like that can pay big dividends.
Of course luck was required as well when Vika Azarenka withdrew and Maria Sharapova was stunned by Michelle Larcher de Brito, but the key was that I had a portfolio of four players, only one of which was Bartoli, at big prices and the fact that Lisicki was another made it a dream scenario.
Generally speaking, ATP 250 and 500 events can make bigger money because the layers don't know as much about certain lower ranked players and motivation can be questionable of the shorter priced players, so there are big opportunities to be had.
Some notable big-priced outright winners in the 2013 season have been :
Horacio Zeballos in Chile, where he defeated a Nadal just back after injury;
Tommy Robredo in Casablanca;
Rosol in Bucharest;
Albert Montanes in Nice;
Feli Lopez in Eastbourne;
Carlos Berlocq in Bastad;
Fabio Fognini in Stuttgart;
Ivo Karlovic in Bogota;
Marcel Granollers in Kitzbuhel;
Jurgen Melzer in Winston-Salem;
Joao Sousa in Malaysia; and
Grigor Dimitrov in Stockholm.
Several of those were first time winners in small events, so don't count out players with no previous titles and check the head-to-heads for potential key clashes when the draws are made on the Saturday or Sunday before the tournament starts.