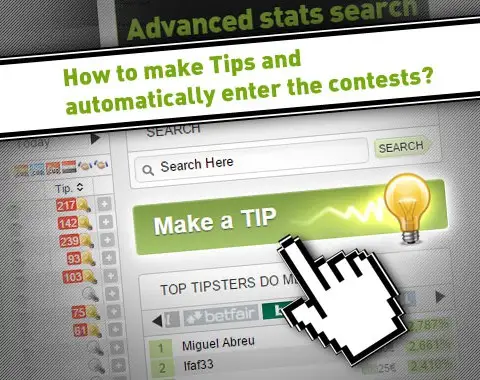 It is very simple to participate on the Academy Tips contests: Just make a Tip and you are automatically eligible for the contest of the Bookmaker from which you selected your Tip's odd.

Have you seen the monthly prizes you can win?
How to make tips?
It's very simple to make your Tips using the Academy's automatic system:
1º Head to the create Tip page: https://www.onlinebettingacademy.com/tips/addtip;
2º Choose a game that has not started yet to place your Tip;
3º When you find your game, click on the bookmaker in which contest you want to participate!
4º Below will appear all possible betting options for that house and game with corresponding odds. There you just have to choose your bet (as you would normally on your bookmaker of choice);
5º Then, on the right hand side, all the Tip details will appear. There you can choose your confidence level (from 1 to 5) and even write a justification for your Tip if you want.
And it's done! Your Tip is made and you are participating on this contest.
Note: You must have opened an account through the Academy links on that bookmaker in order to win the related contest's prizes: open your betting accounts here.
Where can i see my Tips?
After you have made your Tip, you can find it on your Tipster profile by clicking on the top menu:
Then, on the Tip list at the bottom of your Tipster profile page the Tip you just made will appear.
Which are the available Tips contests? What are their prizes?
See all the available Tip contests that we host at the Academy and the amazing monthly prizes we offer! Tip contests main page: https://www.onlinebettingacademy.com/contests
Enter the link of each contest to see the full rule set plus, past and present rankings!
Enjoy yourself writing your Tips, train your strategies for the real betting, and win amazing prizes!